Rosh Chodesh: The new moon
A Holiday for Jewish Women
The first commandment given to the Jews as a nation was to create a calendar based on the cycle of the moon: "And G‑d said to Moses… in the land of Egypt… This month is for you, the head of the months. First it is for you among the months of the year."
Rosh Chodesh is literally the "head of the month". Special prayers are added to the daily service and we wish each other, "Chodesh tov," a good month. Rosh Chodesh is also known as a "women's holiday," and many women have the custom to refrain from tedious household chores such as laundry and sewing on these days. READ MORE.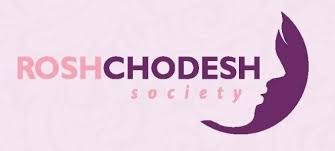 THE ROSH CHODESH SOCIETY
The Rosh Chodesh Society is a global initiative that aims to transform the lives of Jewish women, their families, and their greater communities through the bonds of shared Jewish experience. Through an international network of women scholars, leaders, and educators, we provide cutting-edge adult education in tandem with monthly cultural and social programs.
Our ultimate vision is to empower, inform, and inspire women to spark a worldwide spiritual revolution that will ensure a brighter future for the Jewish people.
UPCOMING COURSE: JOY
Code To Joy: The World's Happiest Kept Secret
IT'S A QUESTION that has launched a thousand self-help seminars, a riddle that has perplexed multitudes, a mystery that enthralled the ancients: What is the secret of happiness? Jewish thought has long emphasized the importance of living with joy. But how? And can you really choose to be happy?
This extraordinary course goes beneath the surface to find answers. Synthesizing timeless Jewish wisdom and the latest findings from the field of positive psychology, we look at how wealth, meaning, trust, optimism, regret, faith, introspection, mindfulness, relationships, and ritual all interrelate with our outlook on life. Packed with spiritual insights you can apply to real life, you'll love every minute of discover-ing the Code to Joy.
We invite you to crack the code and find the key to J-O-Y REGISTER NOW